Established in 1994 and centrally located Sri Sinar Dental has been serving many families and friends in Segambut and nearby Kepong, Menjalara, Desa Park City and Mont Kiara areas. From the time when we first opened our doors in 1994, it has been immensely satisfying attending to the dental needs of our patients whom now include their children and grandchildren. A smile is worth a thousand words. It speaks volumes about a person and we are always happy to bring a smile on your face.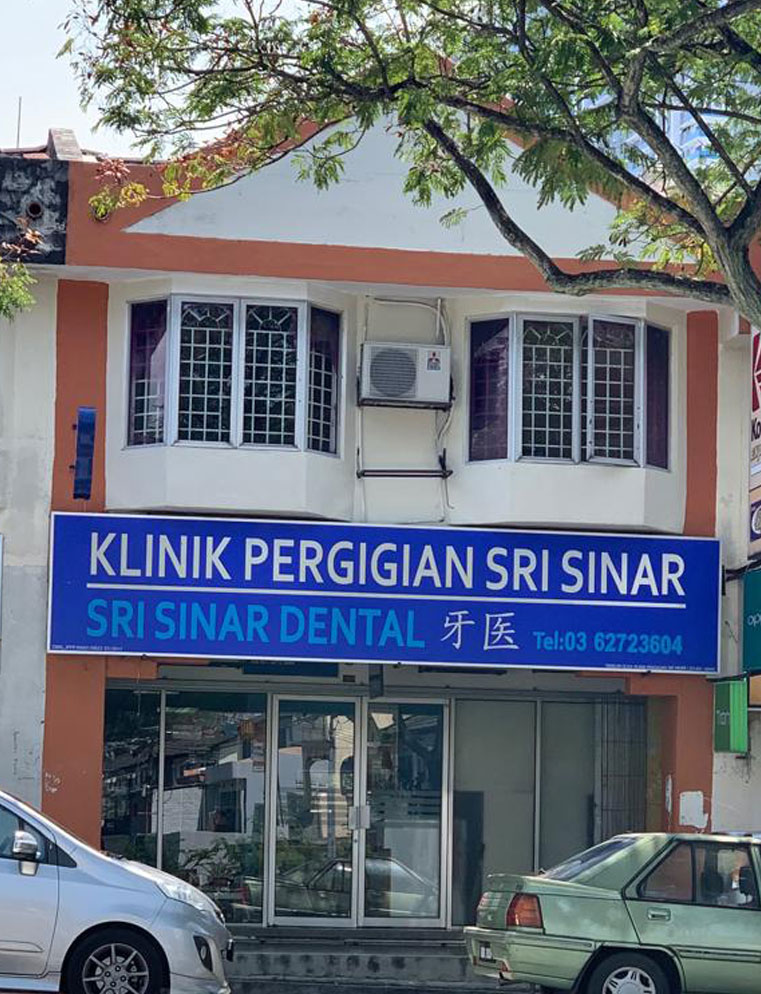 More than anyone else we realize that certain high end dental treatment can be very expensive and are beyond the reach of some. Therefore we ensure our patients are well informed of the latest treatment options and costs so they can make an informed decision on their treatment and budget requirements. Besides routine dental check-ups and a comprehensive range of treatments and services, we help you understand how to improve your oral health and prevent problems in the future.
As a general dental practice we take pride in recognizing the fact that no single dentist is able to diagnose and treat every different dental problem. Adhering to the belief that our patients wellbeing is our main prority, we identify patients that may require specialised treatment in various diciplines of dentistry. We work closely with specialists in the fields of Orthodontics, Endodontics and Oral Surgery. We look forward to meeting you in person, and starting with a consultation to build a customised and affordable dental plan that matches your specific needs.

Treatments offered at our clinic are general routine dentistry that consists of fillings, extractions and scaling, Teeth Whitening, Crowns, Bridges and veneers, root canal treatments, fissure sealants, gum disease treatments, children's dentistry, minor oral surgery, dentures, implants, mouth guards and night splints. Located on the ground floor we are wheelchair accessible and parking is readily available.